Meet Jackson Jewett: A PhD Student Revolutionizing Concrete Design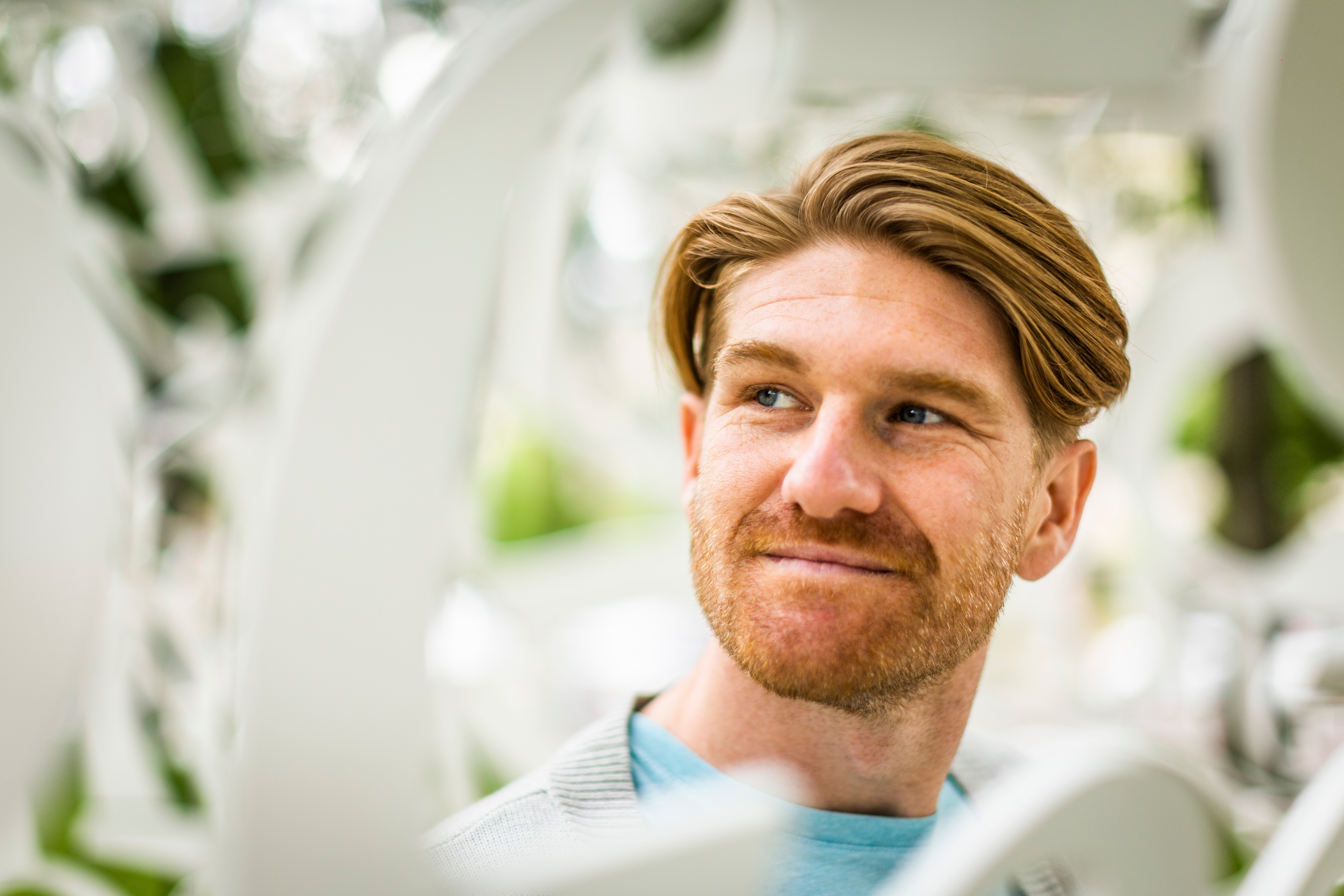 After three years leading biking tours through U.S. National Parks, Jackson Jewett decided it was time for a change. He wanted to reconnect with his roots in the built environment and be a part of the architecture industry. This desire stemmed from growing up in a creative household, where he developed a passion for design and construction.
Despite his interest in architecture, Jewett pursued a degree in cognitive science with a minor in history of architecture due to the 2009 housing crash. However, the pull towards buildings persisted, and he eventually landed at MIT in 2017 to complete a master's program in civil and environmental engineering.
Building a Sustainable Future with Topology Optimization
At MIT, Jewett met Josephine Carstensen, a lecturer in the department, and became intrigued by her work on topology optimization. This approach uses algorithms to design structures that meet performance requirements while using minimal materials. Jewett saw the potential for applying this method to concrete design, and he collaborated with Carstensen to showcase its feasibility.
After earning his master's degree, Jewett worked as a structural engineer in New York City. However, when Carstensen became a professor and invited him to join her lab as a PhD student, Jewett saw it as an opportunity for further growth and accepted the offer.
Now in his third year of the PhD program, Jewett focuses on refining algorithms that can design concrete structures on a building scale, using less material. This optimization effort aims to reduce carbon emissions generated by the construction industry, which is responsible for 8 percent of global emissions.
Implementing Ideas and Inspiring Others
Jewett's PhD work builds upon his master's thesis and involves fine-tuning generative algorithms to find material-efficient components for bridges and buildings. He takes into account factors like manufacturing cost to ensure practical implementation.
Working as a teaching assistant and supervisor in the Undergraduate Research Opportunities Program, Jewett finds fulfillment in sharing his knowledge and collaborating with talented MIT undergraduates. Teaching has improved his coding practices and solidified his desire to pursue an academic career after completing his program.
Alongside his academic pursuits, Jewett prioritizes self-care, participating in cycling trips with friends and taking up running. He appreciates MIT's mental health resources, which have been crucial during the challenging moments of his PhD program.
Looking beyond his thesis, Jewett intends to continue exploring different materials and construction methods to contribute to a sustainable future. He recognizes the urgency of implementing these ideas to mitigate the effects of climate change.