New MIT-Novo Nordisk Program Supports Artificial Intelligence in Life Sciences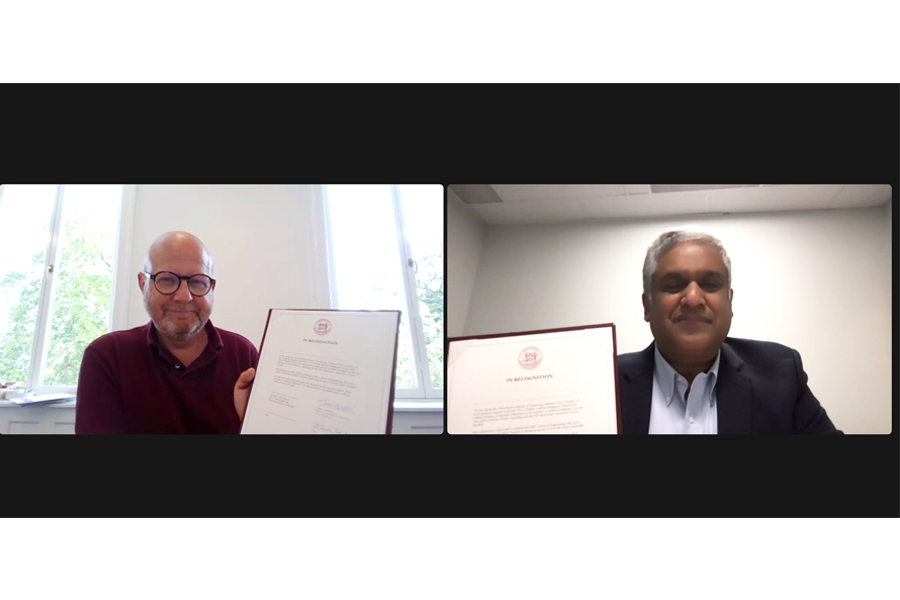 MIT's School of Engineering has partnered with global healthcare company Novo Nordisk to launch a multi-year program that combines artificial intelligence (AI) and data science with life sciences research. The program, called the MIT-Novo Nordisk Artificial Intelligence Postdoctoral Fellows Program, will support postdoctoral fellows for two-year terms, starting this fall. Each annual cohort will consist of up to 10 fellows, with a total funding of up to $10 million per year.
This new program aims to revolutionize healthcare by leveraging the potential of AI in the life sciences field. It aligns with the 100th anniversary celebration of Novo Nordisk, a company that played a pivotal role in the discovery and treatment of insulin.
The MIT-Novo Nordisk Program will provide opportunities for postdocs to advance AI applications in life science and health. The selected fellows will become part of a vibrant community, participating in regular events and gatherings to share ideas and collaborate on impactful research.
Boosting Professional Development and Mentorship Opportunities
One of the central focuses of the program is to offer professional development and mentorship to the postdoctoral fellows. They will have access to entrepreneurship workshops, where they can learn from industry leaders and gain valuable insights into the world of startups and venture capital. Additionally, they will receive mentorship from experts in both life sciences and data science.
The program has been thoughtfully designed to enhance the postdoctoral experience at MIT. It prioritizes the growth and sense of community among the fellows, fostering a supportive environment for their professional and personal development. Angela Belcher and Asu Ozdaglar will serve as the co-faculty leads for the program, with their expertise in biological engineering and computer science, respectively.
This new program is complementary to another postdoctoral fellowship program at MIT, which focuses on encouraging interdisciplinary research and is supported by the Novo Nordisk Foundation.
Overall, the MIT-Novo Nordisk Program aims to drive innovation and collaboration in AI and life sciences, bringing together talented researchers to shape the future of healthcare.