OpenAI has rolled out six engaging new features for ChatGPT, and here's a brief rundown of what's new:
1. Prompt Examples
Prompt examples serve as creative inspiration for users. They offer sample prompts on popular subjects like entertainment, education, and science. You can ask ChatGPT to tell a joke, summarize an article, or even make a meme.
2. Suggested Replies
These offer dynamic response options based on your prior messages. Whether it's praising a love poem or asking for another one, suggested replies make conversations livelier and allow you to challenge ChatGPT's logic.
3. GPT-4 as the Default Model
For ChatGPT Plus users, GPT-4 will be remembered as the last model used, and the message allowance has increased from 25 to 50 every three hours.
4. Code Interpreter Enhancements
Although not entirely new, the Code Interpreter now allows you to upload up to 10 files for tasks like sorting or summarizing data. It can be a handy tool for marketing analysis or coding practice.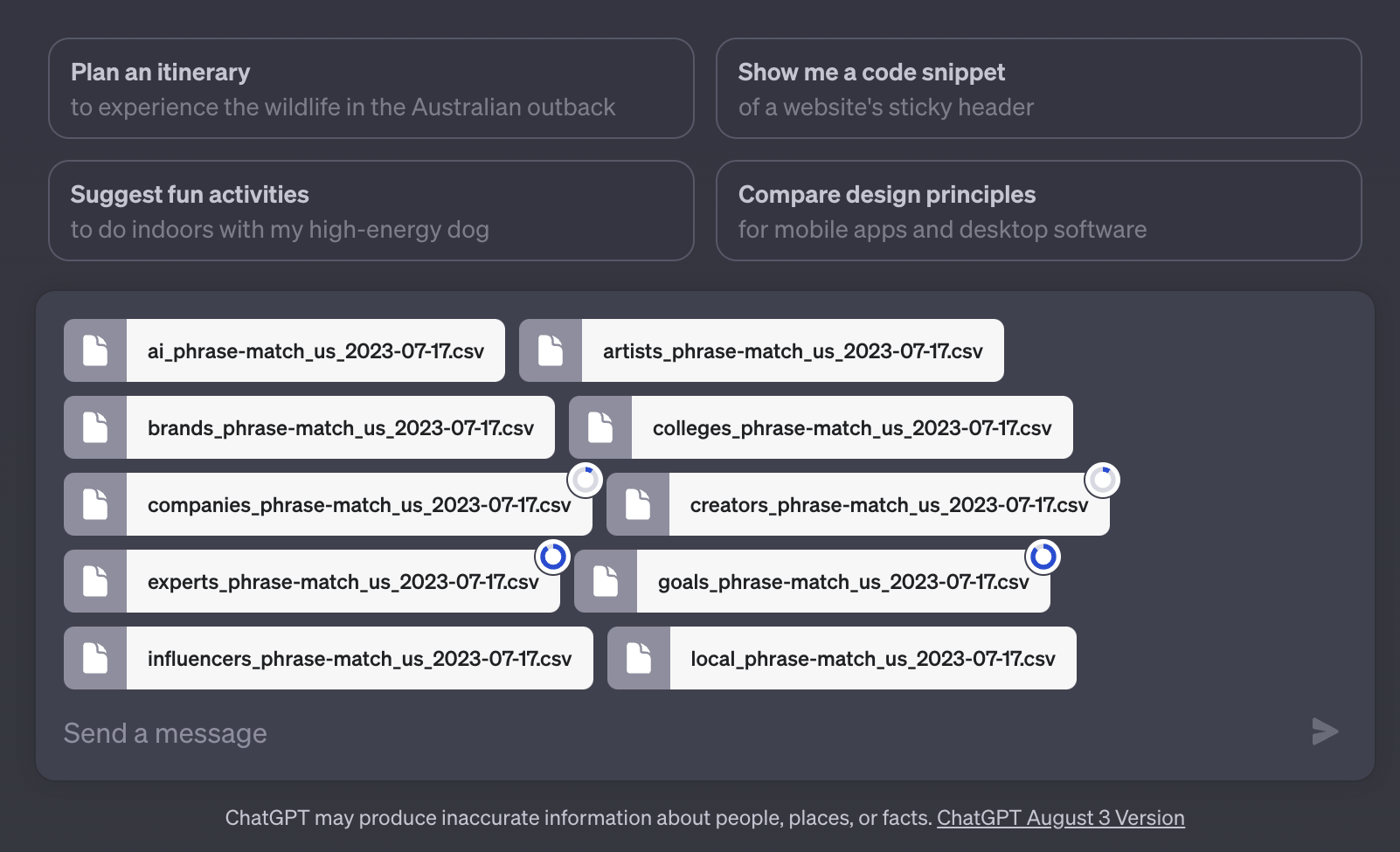 5. Enhanced Login Experience
Logging into ChatGPT is now more convenient and secure. You can remain logged in for up to 30 days, and the updated screen offers a sneak peek of ChatGPT before signing in.
6. Keyboard Shortcuts
New keyboard shortcuts boost your productivity in ChatGPT. Common actions can be performed using simple key combinations.

ChatGPT stands out from competitors like Bard, Claude AI, and Meta's LlaMA-2. With GPT-4 at its core, ChatGPT offers an intuitive and user-friendly interface and features that make it special.
These updates elevate ChatGPT from a simple chatbot to a versatile tool for creativity, learning, and productivity. Try out the new features, and you might find them quite impressive.